I am fascinated by conscious choices. I work on developing my own consciousness in order to carefully choose how I want to be present at every moment of my life. My mission is to help people walk the path of conscious life, empowering choices and discovering their potential and fulfilling their calling – professionally and personally.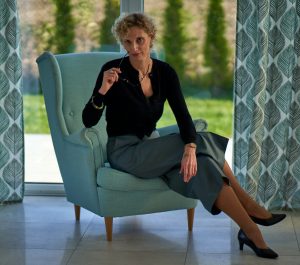 An organizational psychologist and MBA graduate. For 20 years in business, I have been working as an expert and head of HR. I have had the opportunity to go through large international organizations, listed companies, family and investment fund's owned businesses. Companies from the FMCG, electronics and cosmetics industries.
In my professional work, I am fascinated by the development of conscious leadership, highly effective teams, organizational transformations and the creation of the desired organizational culture. Currently, I am fascinated by socially responsible businesses, including all stakeholders like employees, business partners and local communities, as well as relations with the natural environment, not only the interests of shareholders and owners.
I am also a mother, partner, friend. For years I have been practicing meditation and observation, as well as broadening awareness and changing thought-feeling-behavior programs. Yogic and swimmer. Mountain and lowland walker. Addicted to nature and… good coffee! Fascinated with life-long-learning and constantly questioning own beliefs, especially when they are not for the greater good. Humble in the face of life's challenges and my own stumbles. I believe that they are an opportunity to learn and become a better person. I am brave, authentic and constantly curious. Fascinated by the evolution of life and consciousness in its infinite variants. I try to see the whole instead of opposites and I opt for agreement instead of fighting. I can see that humanity is at the point in which the level of our awareness and the quality of our choices will determine not only our individual future, but also the survival of our civilization.
I offer people attentive listening on many levels and a comprehensive look at the person in the broad context of their main determinants.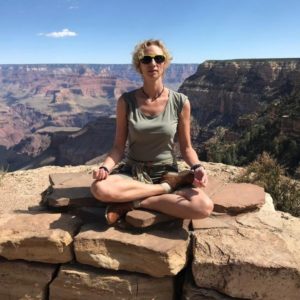 Skills / Certificates:
Choice Theory, Basic Training, USA (2020)
Situational Leadership SLII ® Certified Trainer & Channel Partner of Blanchard Companies, USA (2020)
Internal Family System, Basic Training, USA (2020)
TTI Success Insight Certified practicioner, Hungary (2019)
ICC Coach, Poland (2019)
MBA Poznań-Atlanta, Academy Of Economics & Georgia State University (2016)
Enterprises Management, postgraduate studies, Academy Of Economics, Poland (2005)
Career Path Appreciations Certified Pracitcioner, Sauth Africa (2003)
Masters Degree in Organizational Psychology, Poland
Other / personal development:
Feminine Power, Mastery, by Evolving Wisdom, USA (2020)
Theory U, Presencing Institute, Germany (2020)
Workshops by Thomas Huebl, Academy of Inner Science (2019-20)
The Ekhart Tolle School of Awakening, USA (2018)
Ken Wilber by Integral Life courses on spiritual development (2016-2020)